How was #CMKConf9 like?
Imagine, two conference days packed with first-hand insights, news, and how-tos. On our optional third workshop day, our on-site participants were able to improve their knowledge on a specific field of expertise, with workshops suitable for every skill level. And there were so many more opportunities to catch:
Learning news on the latest release: Checkmk 2.2

Meeting the team behind Checkmk

Helping to shape the Checkmk roadmap interactively

Networking and socializing with the monitoring community during the conference and our evening program

An own goodie bag if participating on-site

All presentations in English

Watching selected talks via livestream if you were elsewhere in the world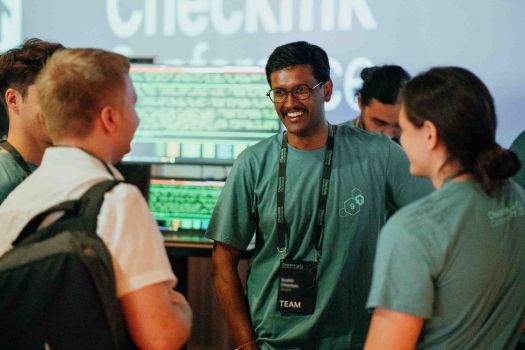 Meeting the monitoring community in Munich
We enjoyed welcoming you once again to the annual Checkmk Conference in Munich. Over the course of the two conference days, you had the opportunity to:
Meet the Checkmk team and mingle with the monitoring community at the Paulaner Brewery and Conference Center.
Attend the first day's evening event, which is the ideal setting for networking and socializing with fellow IT monitoring colleagues.
Take part in our workshops on Day 3 at Smartvillage, where you can share best practices with workshop leaders and participants.
Benefiting from expert-led workshops and presentations
Our attendees got hands-on insights on a wide range of topics:
Through various presentations on the first two conference days, we provided you with information on all the latest news and developments in Checkmk.
On the optional third conference day, you were able to deepen your expertise by attending one full-day or up to two half-day workshops providing practical insights on a range of topics.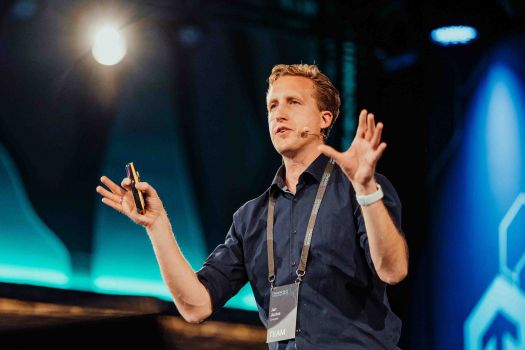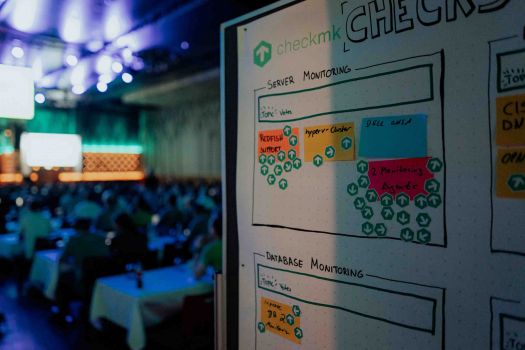 Contributing to the Checkmk Roadmap
We were looking forward to getting your personal input and unique ideas on Checkmk according to your use of the product. You definitely made the most of this Checkmk Conference classic. Your opinions and feedback are intrinsically valuable for us. On-site, our attendees had the chance to:
Influence the roadmap for the future of Checkmk, directly and on site.
Discuss future product development at the Checkmk Conference #9.
You have to be there to really experience it